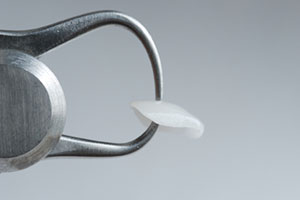 What are dental veneers?
When a patient wants the color, shape, size, or length of a tooth improved, Dr. Charles Anonye may recommend veneers in York, Pennsylvania. Dental veneers are thin shells that are custom made of tooth-colored materials to cover the front surface of your teeth. When bonded in place, dental veneers will improve the appearance of your smile.
What are Lumineers®?
Lumineers are the leading brand of dental veneers. They are made from porcelain and are designed to be very thin, about the thickness of a contact lens. Because of this, they can be placed over your teeth seamlessly and give you a natural-looking, radiant smile. With Lumineers, temporary veneers and shots are rarely needed. Also, Lumineers do not require tooth enamel removal like traditional veneers do. Lumineers are non-invasive and are placed with little to no discomfort.
Do I need Lumineers?
Our dentist may recommend Lumineers or veneers to fix smile flaws, incuding:
Discolored teeth
Worn down teeth
Chipped, cracked, or broken teeth
Slightly crooked or crowded teeth
Misshapen teeth
Gaps and spaces between teeth
We encourage you to contact Heritage Dental today to learn more and to schedule your next appointment with our dentist.